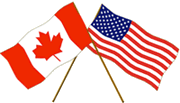 Being Canadian-born real estate agents in Arizona, where many Canadians dream of owning a vacation home, we get this question a lot. However, real estate agents cannot answer "what are all the implications". What you really should do is sit down with a financial/legal professional who knows not just the tax code and laws of each country, but your personal financial situation as well. I'll try to give you a few starter points though:
There is no real hurdle about buying real estate, except that financing may be a tiny bit more of a challenge or carry a slightly higher interest rate on a non owner-occupied home. We may be able to help you find a mortgage professional that has financing programs available to Canadians. If you are financing, be honest with your loan officer about your intentions. You may need to sign off on whether it is a second home, primary residence, vacation property, or investment.
If you rent out the property, there are tax implications that a cross-border financial professional who is familiar with your personal situation can help you with, as the profits may have to be reported to both Canada and the U.S.. However, there are treaties between the countries that avoid double taxation. A 30% withholding of gross rents may be required by the IRS. Find out more about foreign persons receiving rental income from U.S. properties from the IRS.
When you eventually sell the property, the sale is subject to the Foreign Investment in Real Property Tax Act of 1980 (FIRPTA) income tax withholding. Generally, the buyer must withhold a tax of 10% of the amount paid for the property. Find out more about FIRPTA here.
Time you are allowed to spend in the U.S. is generally under 6 months, although it is ultimately up to the visitor to prove they have not immigrated. If you stay longer, or have investment income here, and you own a residence, you could have trouble proving you have not illegally immigrated. You could also run the risk of losing some Provincial or Canadian benefits. Request to have your passport stamped each time you cross the border to prove your time in Canada, although it's not required. Also consider carrying proof that you own a residence in Canada. Find out more about visiting the U.S. from the Canadian Embassy.
Talk to a health insurance professional about carrying an extra policy over your Provincial Health Care, which may not cover all of the care you may need in the U.S. if you become sick or injured.
Standard homeowners' insurance also may not provide sufficient coverage if a home is vacant more than 30 days, so it would be prudent to be very clear to your insurance professional that you need vacancy coverage. Read your policy very carefully!
There are companies that you can hire that will visit your vacant home weekly or monthly to give you reports, but if you are leasing the property you will be wise to hire a professional Property Management Company.
If you are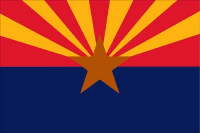 specifically looking to buy in Arizona, be sure to read the Arizona Department of Real Estate Buyers' Advisory.
Thousands of Canadians buy homes in the U.S. every year as vacation homes or as investments. Currently more Canadians buy U.S. real estate than from any other foreign nation. As long as you follow your qualified financial professional's advice, it shouldn't be that difficult to purchase and own property in the U.S. We have handled quite a few cross-border real estate transactions and haven't come across any major issues. Once you have decided owning real estate in the U.S. is right for you, we'd be delighted to help you with your purchase transaction, if you are buying in the Phoenix area. If you are buying elsewhere in the U.S. we can help you find a real estate professional that works with Canadians.
None of the above is intended to be taken as professional financial, tax, legal, or immigration advice. We recommend speaking with professionals as mentioned above in relation to your pursuit of buying U.S. Real Estate. Enjoy your stay in the U.S.!