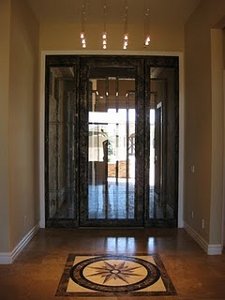 So you're ready to buy your first home, or maybe move up. How will you know for sure when you come across the home of your dreams? It's easy to let emotions take over when you see a nice house, and want to put in an offer right away. But maybe you should take a deep breath, weigh it against the factors below and see how it stacks up:
Price. If the house is in the price range that you know you can afford, great! But are you willing to pay more than what it is worth, to ensure you get the home of your dreams? This may be a realistic strategy if you are paying cash, but if you are buying with financing, keep in mind that your lender will not likely allow a loan for more than the home is worth. On the other hand, if you are searching for a true "bargain" and only place lowball offers on fantastic homes, you may miss out. Ask your real estate agent for a small list of comparable sales to ensure that the price is in line with current market value. You can check some of the web sites, such as Zillow, for a rough idea on value, but they aren't always accurate or up-to-date. Distressed sale or not? Most of the listings on the MLS today are either Short Sales or bank owned (Real Estate Owned/REO) properties. Short Sales may take months to close, if the deal goes through at all. Is this, your dream home, worth waiting for, or could you be giving up other homes that come along? REO listings are more like traditional sales, except the bank is the seller. Both REO and Short Sales are usually AS-IS.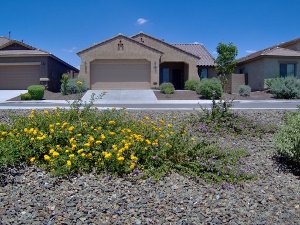 House Size/main features. How large a home, how many stories, number of bedrooms, baths, and extra living space do you need? Do you require a two or three car garage? Do you prefer newer or older homes? Location. Do you want to be close to a certain school, medical center, or place of worship? Do you want to be in the center of action in the inner city, or in a peaceful suburb? What will your work commute be like? It is a good idea to take a "test-run" between your potential home and work during rush-hour to see how long it takes. Condition. Are you a DIY type to make repairs, or do you want a house that is move-in ready? Many of the homes on the market today need paint and other minor touches. That is easy to fix, but to ensure you aren't buying a home that is in need of more expensive repairs, be sure to get a home inspection. It is better to spend a couple of hundred dollars and walk away from a house that needs major repair, than to have never found out about it until after you move in. Family/life style. If you have children or extended family living with you, consider extra living spaces such as rec-rooms, play areas, larger dining areas, storage and bath space. If you have visitors with limited mobility, you may want a single story home or at least a main-floor guest room. If you work from home, you may need a dedicated office or garage workshop. Maybe you need an extra room for your crafts or hobby. Do you have ATV's that you need storage space for?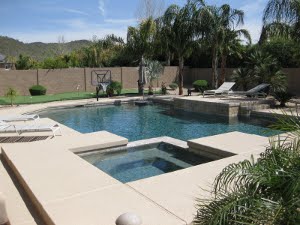 Lot. Concerned about noise from nearby freeways or busy streets? Do you want a large back yard with trees, pool, lawn, and kids' play area, or is a tiny, easy-to-maintain yard more your speed? How is the view... or smell - if it's close to a farm, be prepared for an occasional "aroma". Neighborhood. Investigate local crime statistics and registered offenders in the proximity if important to you. Are the neighbors respectful and keep their homes tidy, or do they have cars up on blocks, dripping oil in their driveways? Do they come out like vampires and party with loud music as soon as the sun goes down? A good idea would be to visit the neighborhood at different times of day, including night-time. Talk to the neighbors. Explore the surrounding neighborhoods, as well. HOA rules, features, and fees. Does the HOA allow you to park your camper/boat behind your RV gate? What do the fees include? The listing agent may have no way of knowing these things for sure, so don't rely on the MLS printout. Most HOA's are required to give a copy of their bylaws within 10 days of being requested by your Title Company during escrow. A good idea is for you to do your own homework beforehand - find out who manages the HOA, and call them if you have questions. The HOA may have features that are very appealing to you, such as pool, rec center, etc. Since the fees and dues may be costly, verify the fees or dues if this is material to you. Other associated costs. You should also weigh in property taxes, home insurance, maintenance (lawn service, pool care etc.), utilities, and other costs of home ownership. Can you afford it?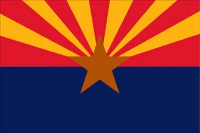 For more considerations, a definite must when considering buying a home in Arizona is reading the Arizona Buyers Advisory. It is an excellent resource provided by the Arizona Association of REALTORS. It is designed to make the home buying process as easy as possible. It is next to impossible to find everything you want, but does the home have everything you need? If you've weighed the above considerations and decided that this is your dream home, go ahead, discuss it with your agent and have them write up an offer! Good luck, and hopefully you will have many happy years in your dream home!