The American Dream is commonly perceived to be synonymous with home ownership. To lose one's home often means to not only lose the roof over their head, but what they feel as their status in society. People in a distressed situation may feel helpless, ashamed, guilty, afraid, or any number of negative emotions that come with losing their home.
However, those in this situation, usually due to some crisis such as divorce, loss of income, illness, or predatory lending, can be assured that there is nothing to be ashamed about; they are not alone. The majority of homes currently available on the Arizona market are distressed homes. Some have been foreclosed upon and taken back by the bank (REO's) but many are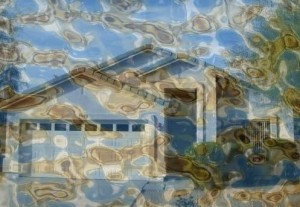 Short Sales.
A Short Sale is where the lender agrees to allow the sale of a home for less than what is owed upon it, because of an economic or financial hardship on the part of the borrower.
A Short Sale should only be pursued after the home owner has exhausted all other possibilities, such as refinancing, getting a loan modification, or selling for market price and bringing cash to closing. Other (usually less favorable) alternatives are to deed it back to the bank, allowing to foreclose, or (EEK!!!) just walking away. The home owner should not decide to exercise ANY of these options without seeking the advice of tax and legal professionals. A Real Estate professional is in no position to give tax or legal advice, although they can help a home owner find those sources.
If the Home Owner's tax advisors, lawyers, and/or accountants have advised them that Short Selling their home will have less of an impact on their Credit Score (usually much less than a foreclosure) they will be less likely suffer recourse for the deficiency from their lender, and have fewer tax implications,

then a REALTOR® trained and experienced in Short Sales should be sought to market their home, find buyers, and assist with/conduct the negotiations with the lenders. The home owner will be asked to provide materials for a Short Sale Package, which will be used by the bank to determine whether they will allow the sale. It usually contains a letter of hardship from the seller, seller's financial statements, market analysis, a purchase contract signed by both buyer and seller, proof on the buyer's part to purchase the property, HUD-1 settlement statement, escrow instructions, and possibly more as required by the bank. If there are secondary liens, additional packages will have to be sent to those lenders for negotiations as well. If all lien holders allow the transaction and the buyer agrees to any required payoffs, a Short Sale will go through in one of a few ways:The lender releases the lien and the seller agrees to pay off remaining debt; the lender may require the seller to liquidate assets and pay off balance; or optimally, the lenders forgive remaining indebtedness. Again, because there may still be tax or legal implications, tax and legal advice should be sought before any home owner pursues a short sale.
A Short Sale can take months to over a year to close, if all parties agree to the terms. It is an unfortunate situation anytime someone loses their home, but in many instances, a Short Sale is the right opportunity for patient sellers and buyers.